Click on the buy button next to the extension name.
You will be taken to a purchase page on the FastSpring platform.
Follow the instructions, fill in your details, and make the payment.
As soon as the payment has been approved, you will receive via email a link to a zip download containing the extension.
Installing extensions
Double-click the .roboFontExt file to install the extension.
The Extension Store extension
The Extension Store extension allows RoboFont users to access the Extension Store from within RoboFont. It shows a list of all extensions available in the store, with options to buy the extension, and to update it (if it has already been bought and installed, and if an update is available) .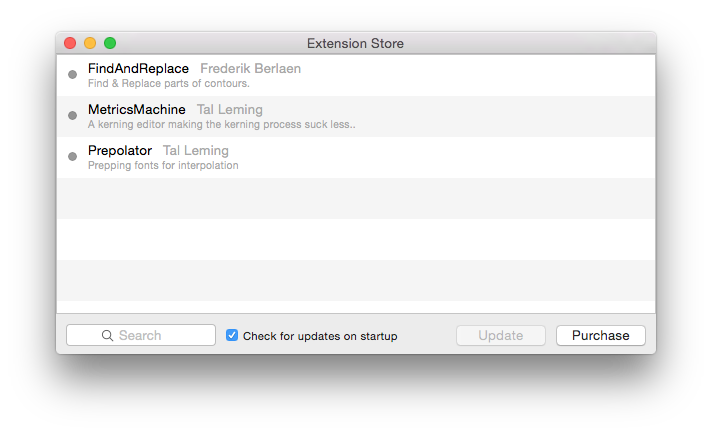 The Extension Store extension is available via Mechanic or from GitHub.